Caribbean Americans to be honoured in South Florida
MIAMI - In the first event of its kind, ICABA Media Holdings, LLC, (ICABA) will celebrate some of South Florida's most accomplished professionals and entrepreneurs with heritage spanning 14 different Caribbean nations. One hundred corporate executives, educators, entrepreneurs, entertainers and community leaders will be honored at the ICABA Salutes South Florida's 100 Most Accomplished Caribbean Americans program, Friday, June 29, 2012, at the Broward Center for the Performing Arts: 201 Southwest 5th Avenue in Ft. Lauderdale.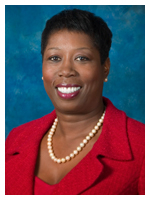 The black-tie event will begin in the Amaturo Theater at 7:30 p.m. with the recognition program and be followed by a reception and traditional Caribbean fete. The signature ICABA coffee table book showcasing their diverse accomplishments will be unveiled at the event and include the honorees' bios, features and advertorials from a noted list of corporate sponsors.
"As our nation's gateway to the Caribbean, South Florida has long-been a cultivator of successful migrants and talented natives," said Jerome Hutchinson, Jr., president & CEO of ICABA Media Holdings. "The contribution Caribbean-Americans have made to our region is extraordinary, and I am thrilled that ICABA will be the first entity to celebrate their excellence in such a unified way."
"The Caribbean-American community is an important demographic," shared Marlon Hill, Esq., managing partner at delancyhill, P.A., who wrote the foreword for the event's publication. "Our culinary, musical and religious traditions are undeniably present in every aspect of life in South Florida. It is timely that we share our community's accomplishments and celebrate their entrepreneurial spirit."
The Salute will also include
official recognitions
from the
White House
, offices of
Florida Governor Rick Scott, Florida Lieutenant Governor Jennifer Carroll, U.S. Congressman Alcee Hastings, U.S. Congresswoman Frederica Wilson,
along with Miami-Dade and Broward County Mayors. The list of honorees spans multiple professional categories including health care, law, media and spiritual leaders. Notables include
Pauline Grant
, chief executive officer at North Broward Medical Center (Jamaica),
Dr. Rudolph Moise
, medical director at Comprehensive Health Center, LLC (Haiti),
Yolanda Cash Jackson,
shareholder at Becker & Poliakoff (Bahamas),
Joseph Bernadel
(US. Army, Ret. Major), founder of Toussaint L'Ouverture High School (Haiti),
Garth Reeves
, founder of the Miami Times (Bahamas), and
Bishop Henry Fernandez
, founder and senior pastor of The Faith Center (Jamaica).