Olive Senior: Jamaican Gem "Creating Memorable Characters in Prose or Poetry"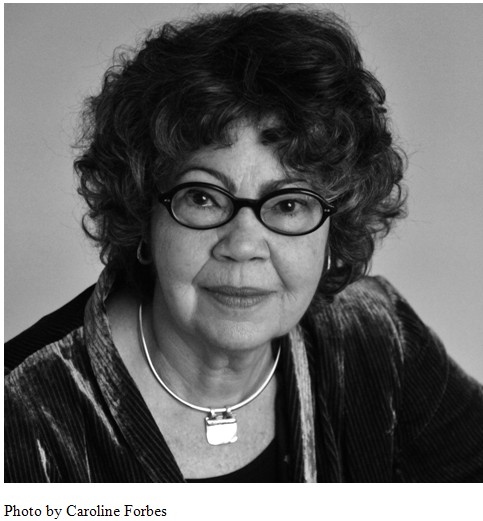 "We all play roles in life."
- Olive Senior
A Cultural Voice representative was present at the UWI writing workshop hosted by Olive Senior on Saturday January 21, at the University of the West Indies, titled "Creating Memorable Characters in Prose or Poetry." Participants were warned to come prepared to write and participate.
As an opening exercise each participant chose a random photograph from a stack provided. The challenge was to manipulate perspectives with respect to: voice, tone, viewpoint and time while maintaining the same focus of attention by answering a series of questions relating to the photograph.
"Write something everyday, same place, same time - Olive Senior"
Rasheen, one of the participants, spoke to Cultural Voice after the event. She noted that she felt that this particular exercise really made a difference in understanding different perspectives. I found some of the descriptions and characterizations that came out of the session to be quite colorful and engaging and an excellent exercise in understanding different perspectives in writing. The exercise was significant because it demonstrated that inspiration for writing can come from anywhere, and as Olive Senior said during the workshop, the world provides us with lots of information for writing poetry and prose. She told the audience that it was a good habit to write something everyday at the same time, regardless of what it was.
Olive Senior takes time out to speak one on one with High School Students who participated in the workshop
Another very engaging exercise was analying characterization through the eyes of poets including the Russian Poet Anna Akhmatova, American Poets Robert Hayden and Geraldine Brooks and our very own Kamau Brathwaite. One of the participants Vinti expressed great appreciation for this particular exercise post workshop, telling Cultural Voice that she had not previously thought of characterizations in poetry in quite the same way.
Olive Senior engages participants in conversations post workshop
Overall the workshop gave very interesting insight into the development of characters in both Poetry and Prose, while providing tidbits such as, always knowing the motivation of characters, giving direct and indirect character traits in descriptions, and always visualizing characters being developed.
Cultural Voice had the good fortune to interview Olive Senior post workshop. We will share her musings on inspiration, culture, travelling and more soon...
Other Reviews of "Creating Memorable Characters in Prose or Poetry":
"I have heard of Olive Senior all my life and now that I have had the pleasure of meeting her I wonder, where has this gem of a woman been. She needs to be better recognized for the value she has. She was very focused and effective in the workshop."
- Sonja
"I liked how she spoke about characterization and encouraged the writer to express the inner beings of the writer"
- Andre
"I really enjoyed how accessible the content was to the general audience. The material was easily available and broken down for persons who never had previous exposure (to writing Poetry or Prose). That is the mark of a good teacher"
- Haidee